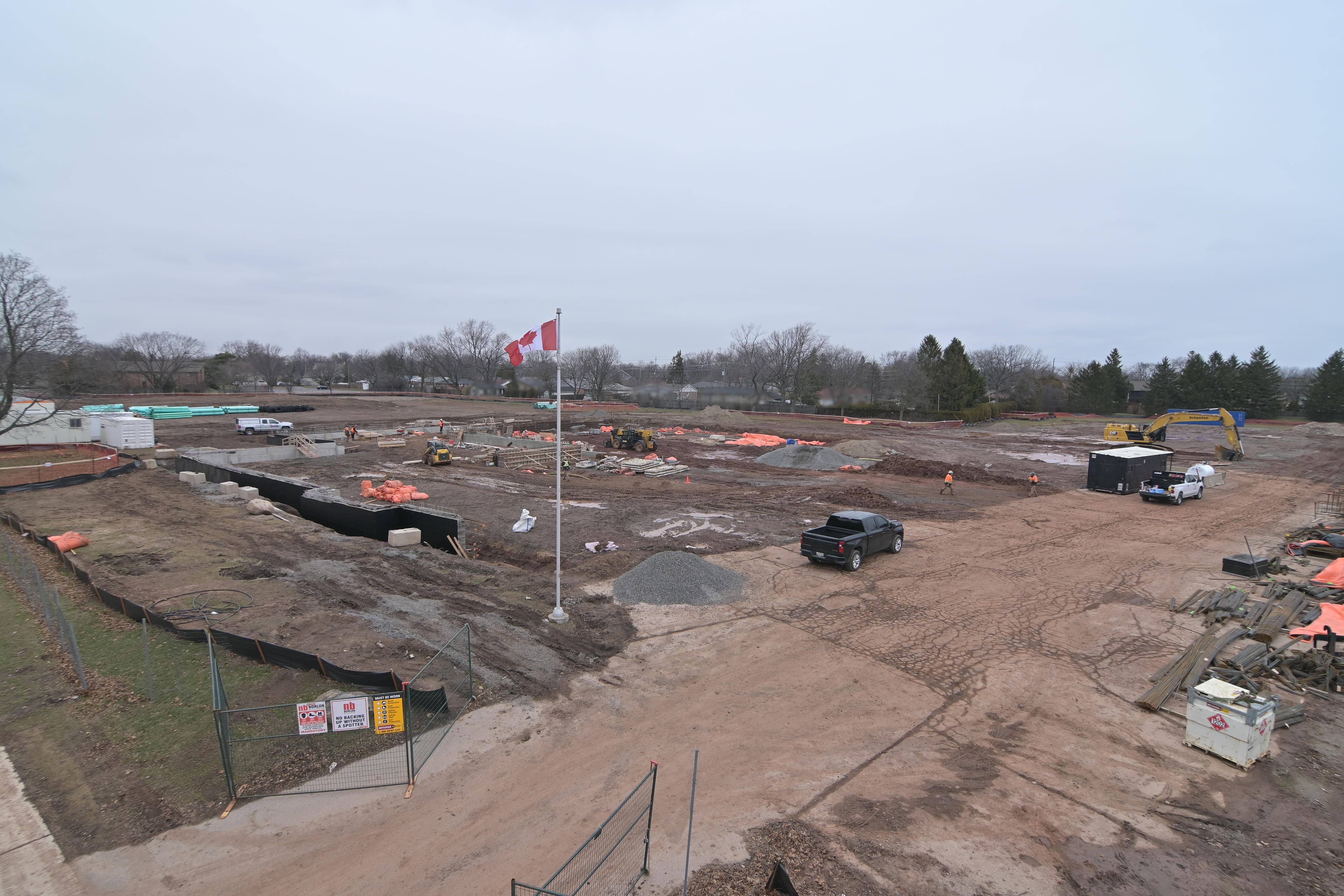 August 2022: THE NEW SKYWAY COMMUNITY CENTRE + PARK PROJECT FOR THE CITY OF BURLINGTON IS UNDER CONSTRUCTION
Lennox Architects Limited is thrilled to announce that the new Skyway Community Centre + Park project for the City of Burlington has been awarded to Norlon Construction. The existing 1974 facility has reached the end of its life expectancy and will be demolished to make way for a new community facility and park.
The project consists of a new NHL sized arena, 250 spectator seats, dressing rooms, program room(s), indoor  track, baseball diamond, children's play area and landscaped park. The project is to be designed to be carbon neutral utilizing geothermal and photovaltaic energy sources.
Occupancy of the new facility is anticipated for Fall 2023