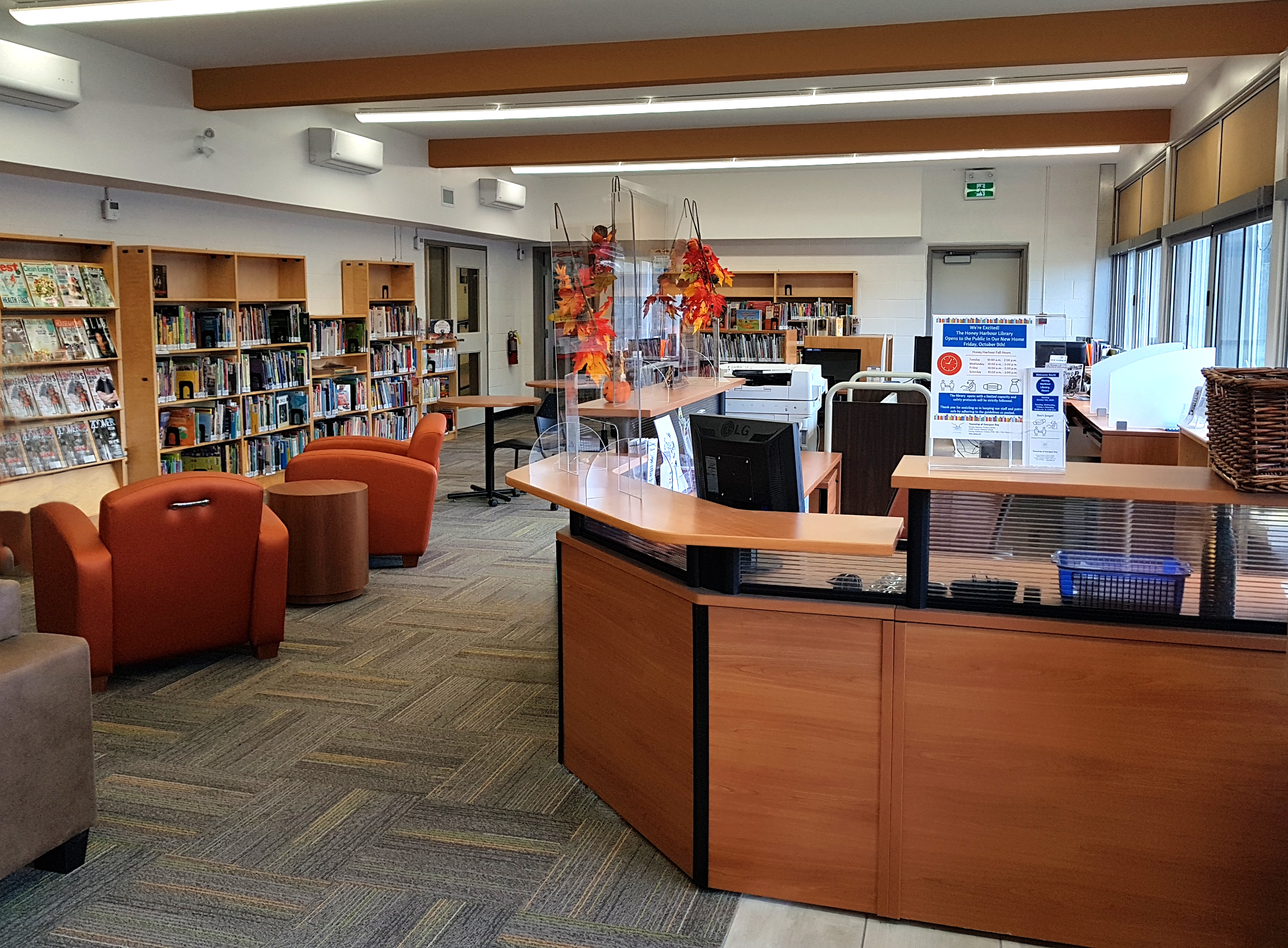 November 2020: Honey Harbour Library Open to the Public
The project was a very successful joint venture between the Township of Georgian Bay Public Library and Trillium Lakelands District School Board. The existing Honey Harbour Public School had a low student population resulting in several unutilized classsrooms. The Public Library was located in a separate building across the street. The decision was made to renovate and repurpose two large classrooms, within the school, to become the new home for the Public Library. A new exterior accessible entrance to the Library was created so the Library could function independent of the school. A universal washroom, storage and an office was also included in the library design.
The construction was completed and the building ready for occupancy in November 2020.